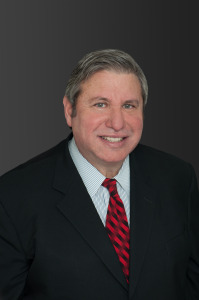 It is with great sadness that we wish to advise our clients and friends of the untimely passing on March 28, 2023 of our long-time partner and friend, Dave Muchnikoff.
Dave joined the firm in 1988 after serving as Senior Attorney and Assistant Branch Chief with the Division of Corporation Finance at the Securities and Exchange Commission.  Dave was an integral member of our corporate, transactional and securities practice for 35 years.  His legal expertise was extensive, including advising companies in merger and acquisition matters and a variety of other corporate, securities and financial matters.  He always provided incisive analyses of complex legal and business issues facing our clients, including the analysis of major changes in federal securities laws, regulations and policies.
Dave was a mentor to lawyers at our firm, was esteemed by his professional peers, and served as trusted counsel to his clients for decades.  He will be missed by both our firm and our clients.
Dave was a graduate of Georgetown University and the Washington College of Law at American University. Prior to law school, he practiced as a CPA, developing accounting and tax experience with a "Big 4" public accounting firm and Fortune 500 company.
Dave is survived by his wife Claudette, his son John and his daughter Jennifer.